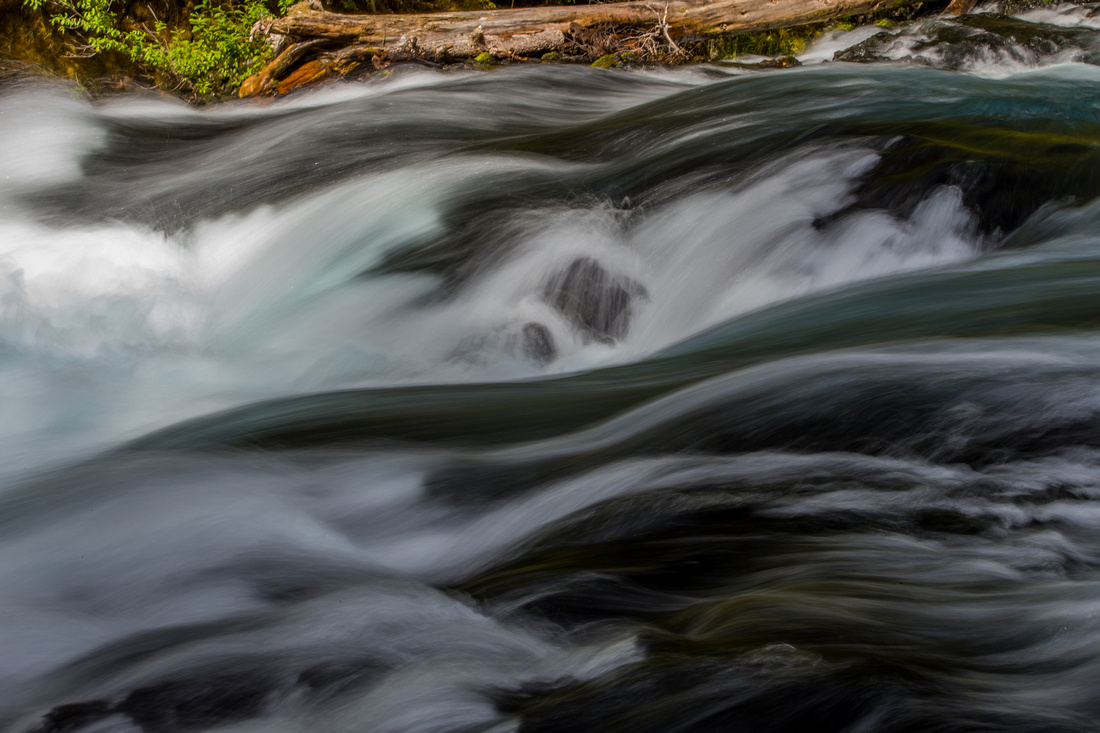 Rapids on the Mckenzie River in the Oregon Cascade Mountains
Recently I posted on climbing the South Sister with my youngest daughter. Today I am pleased to post on a sojourn with my oldest daughter, BriAnne Wills and her husband, Chris Miller. Although the trip occurred in October, since Bri and Chris are leaving for Kiev, Ukraine soon, I thought it appropriate to acknowledge them with this blog post. My sweetheart, Cindy, and I led the two of them on a loop trail around the McKenzie River beginning near Koosah Falls and passing Sahalie Falls before crosssing a footbridge to circle back to the car. I was shooting with my new camera and lens and was always last to get going after stopping at a photo opportunity. I did not bring a tripod (cardinal sin when doing landscape), so I was pleasantly surprised some of these photos actually were OK. I will share some here:
Bri and Chris enjoying the dramatic beauty of the upper Mckenzie River
Daredevil! The water is cold, but Chris has no fear.
Koosah Falls
Unnamed falls between its better known sisters.
Abstract patterns in cascade wave action on the McKenzie
Sahalie Falls
A romantic finale to a delightful sojourn.
[These photographs (except the people photographs) will be displayed in the "New Photos" gallery and at the time of the next blog post they, they will be distributed between "Limited Edition/Landscape" and "Landscape" galleries.