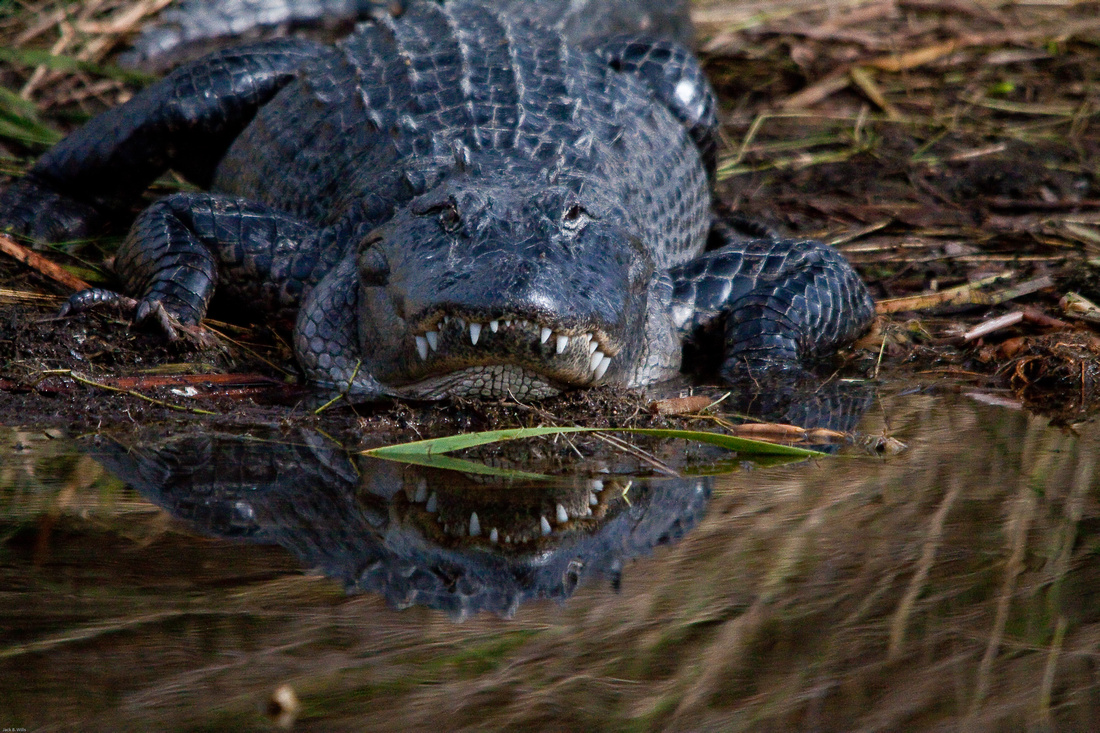 First, my apologies. I have been missing in action. No blogging for several weeks. My day job (psychotherapy) and the demands of family, friends and especially yardwork (I care for the lawn, aka pasture, and lawn within the garden designed by my sweetheart, a master gardner.)...very demanding during spring...has interfered with my photographic and wildlife interests. I hope to be more consistent. I know, if hopes were dollars, all of us would be rich.
On with the real nature of my blog. I want to turn you on to a very good book, in my opinion. The Swamp is a book about the history of the development of Florida and about the degradation of nature, in particular the Everglades. It is likely that many long time residents of Florida would take issue with the suggestion that early Floridians were less than conscientious in their care and concern for the environment, but in fact they weren't very careful in their interaction with their environment . It was more adversarial than not. The book chronicles a different era (maybe not), an era when manifest destiny was at it's peak in influence of the American mind and spirit. The sky was the limit in terms of develoment and engineering of natural Florida.
Nature was considered the enemy in early Florida, perhaps in all of early America. Grunwald does a thorough job of describing various and persistent attempts to subdue natural Florida. As a journalist he describes the influence and impact of significant historical figures such as Henry Flagler in his attempt to create a transportation system through Florida. Reading this book, I felt a mixture of admiration and revulsion. The admiration is about the tenacity and perserverance of determined individuals in an effort to create a system of transportation through the challenging environment of Florida, and my disgust is over the rapacious nature of the anthropocentric arrogance of humanity's dominance over nature. This is a pattern in The Swamp. The attack against nature reaches it's apex (if that word is reasonable under the circumstances) with the U. S. Corps of Engineers' attempt to control the flow of water through Lake Okeechobee, ending with disasterous results. Nature and humans suffered incredibly as a result of efforts to change the path that nature had created over millennia.
Grunwald also heralds the defenders of nature and wildlife. Florida had it's share of people willing to confront the unconscious development and distruction of Florida's natural envronment. Marjory Stoneman Douglas stands out as a dogged advocate of nature. She demanded and received respect in the politics of Florida. She receives mine as well. The book also describes politics associated with the management of the Everglades National Park and particularly the flow of water (or not) into the park. It also includes the conflict within and among environmental organizations, as well. This was an eye opener.
This book is about the history and development of Florida at the expense of the natural environment. It is also about the relationship of humans with our environment. Grunwald presents his information with a fair amount of objectivity, but it is not difficult to detect his concern for nature and his sense that we often do not respect the environment that surrounds us and in which we live and derive our sustenance.
I share his concern. I also recommend "The Swamp". This book is about Florida, but it is also about America. More importantly, it is about us, you and me. Grunwald makes you think, not just about history, but about evolution. No, not in the sense that one adaptive inherited trait is more succesful than another (that may apply as well), but in the sense that we are developing a different relationship with our environment, nature, our fellow creatures, our resources. And this may be a better us. I don't know that this was Grunwald's goal, but it was an outcome of his in-depth journalism.
I love the Everglades. I have stood by the side, or back of alligators, and I am still in one piece. I have watched the beautiful flight of the Great Egret, the Snowy Egret, the Great Blue Heron. I have stood above a pod of baby alligators with the mother nearby (she hissed, I backed up). I have marveled at the interwoven strength of the mangroves and the long vistas of grass that encompass the Everglades. I have been there and I have left changed...for the better. So, this book is about more than history. It is about our relationship with nature...and, in the end, ourselves.
This book is well worth reading if you are interested in Florida history, American history, nature, environment, wildlife, human nature, and in the final analysis, our evolution as humans, if any of those subjects interest you, please read this book.
As I have stated elsewhere, I welcome feedback, comments and disagreement regarding content of this blog.